About Us
Campbell Development Group Companies, Websites and Services include:
Digital and Print Media Services: writing/editing, proofreading for non-profit corporations and businesses. Products include but are not limited to: Grants, white papers, articles for publication, website content, blog content, e-books, training materials, strategic plans, reports, and fund development content. All digital work is SEO friendly. Work is a ghost written service and is the property of the purchaser.
Jean Campbell-TESOL Certified: Writing Consultant for professionals having English as their second language.
Campbell Development Group, LLC dba Diczok Income Tax Service, an Authorized IRS E-File Provider-EFIN137009
Can Do Street (www.candostreet.com)is a free, multimedia early learning website for young children, 3-7 and their families.
Jean Campbell, M.S., President, Campbell Development Group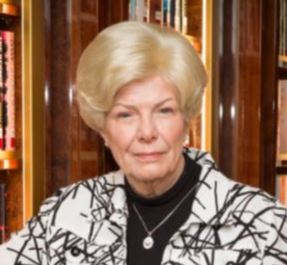 Jean Campbell, M.S., President, Campbell Development Group (CDG), is a published book author, and a digital and print media magazine writer. She is a former staff writer for the New York Nonprofit Press. Ms Campbell authors enhanced e-books for young children featuring animation, narration and text highlighting. She writes Search Engine Optimized( SEO) website and blog content, as well as health,  travel, and  memoir articles. Her ghostwriting services include articles, manuals, training and educational materials, E-books, and grants.
Jean Campbell is a 2 x breast cancer survivor and the former founding director of the American Cancer Society NYC Cancer Patient Navigator Program serving 14 hospitals in NYC. She writes magazine copy and ghostwrites about breast cancer for health professionals and survivors. She was a breast cancer columnist for www.about.com and www.verywellhealth.com/jean-campbell-ms-429744
During her career, Ms. Campbell has held the position of a director for several organizations and founded five corporations. She's designed and developed over 100 educational, health care and social services programs for youth and adults, raising over 100 million dollars, through grants, to support these initiatives.
Mena Dolobowsky 
Illustrations and Design, has over 35 years of experience in creating illustrations for children for educational and trade publishers. She re-created the original "Can Do" Street characters for their 2010 debut, as well as rendering all page design and illustrations for the "Can Do" Street website. Her clients include Avon Books, Penguin Books, Simon & Schuster, Workman Publishing, McGraw-Hill, Scholastic, Oxford University Press, Pearson Educational Publishers, Gourmet Magazine and McCall's Magazine. To see more of her work visit her at:
http://www.menadolobowsky.com/
Jesper Sandell
JEC International – Production, Animation and Webmaster, is President and Creative Director of JEC International Corp, a multimedia company. JEC has 15 years of experience producing animation, motion graphics, web design, video and post video production. JEC also offers training by NY State certified and Adobe Certified Instructors. Visit JEC International at:
http://jecinternational.com
Mobile and Website Management Capabilities
Our technical support teams expertise:
Website coding and development including Word Press, Custom Word Press, HTML 5 Web/Mobile Development and ASP.NET
App coding for Mobility Solutions, Mobility Platforms, IOS Development, Android App Development and Phone Gap Development.
E Publishing coding and development of eBooks, animated eBooks, animated highlighted eBooks and animated highlighted articles.